How To Make Healthy, Creamy Vegan Cheese Sauce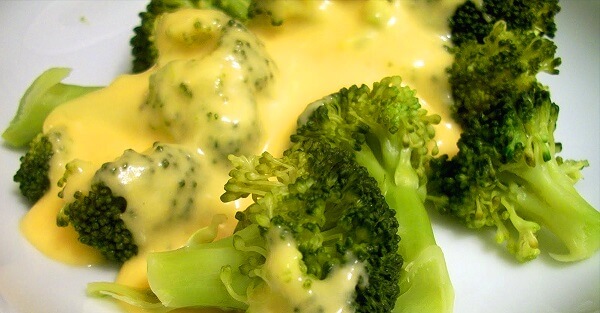 This post is reposted with permission of VeryVeganRecipes .
If I've learned anything from running this website it's that you can never have to many recipes for vegan cheese. Every cheese recipe I have posted has quickly gone to the top of hits for recipes on my site. The all time leader is this vegan cheese sauce recipe if you'd like to go check it out.
I have a feeling this cheese sauce recipe may become the new reigning champion of cheeses though. It comes to us courtesy of Jennifers Kitchen and it's really amazing. According to her "this cheesy sauce is trans-fat-free, cholesterol free, lactose & casein free, soy-free, and gluten-free. And it's a good source of fiber so it's great for weight loss. It also dishes up protein, vitamins A and K, magnesium, copper, selenium, and manganese, and gets its color and an added nutrient boost from raw carrots.
I think the secret to this vegan cheese sauce being so rich and savory is the coconut oil which is something I have never seen used in a cheese sauce before. It's perfect for nachos, chips, pouring over broccoli and more. If you can't wait to try this delicious recipe out you can get it below.
Healthy Creamy, Vegan Cheese Sauce
(adapted from this recipe from Jennifers Kitchen)
Ingredients
3 cups water – divided
1/3 cup raw cashews
1/2 cup sliced raw carrots (3/8 cup shredded carrots)
2 1/2 teaspoons granulated onion
1/4 teaspoon granulated garlic
2 teaspoons salt
1 tablespoon lemon juice
1 tablespoon tahini
1/4 cup olive oil or mild (unscented) coconut oil
3 tablespoons tapioca starch or corn starch
Instructions
Place 1 cup water and next 7 ingredients (cashews through tahini) in blender and blend until very, very smooth. (A high-powered blender works best for this.)
Add oil and blend well.
Add tapioca starch or corn starch. Blend until well mixed.
Pour into medium/large sauce pan. Rinse blender with remaining 2 cups water and add to sauce pan.
Bring to boil over medium/high heat, stirring constantly, until mixture is thick and bubbly.
Remove from heat.
Serve warm or chilled.
Photo: Food Figure
This recipe is from Very Vegan Recipes .
Comments
comments