Only 4 Ingredients To Make Vegan Parmesan Cheese Easily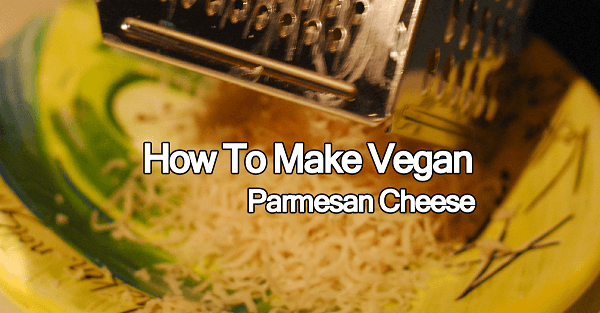 This post is reposted with permission of VeryVeganRecipes .
The question I get asked most by vegetarians, meat eaters and people interesting in going vegan is about cheese. It's amazing how much easier it is for most people to give up meat than it is to finally let go of cheese. I'll admit that I want that cheesy taste on food quite often myself. There are some commercially available cheeses out there that can help get your through a craving. Let's be honest though, they are highly processed and not really healthy food options.
This recipe for Vegan Parmesan Cheese is amazing! You can use it to sprinkle over things like Italian dishes, bread sticks and soups. It's really delicious and easy to make. That may be my favorite thing about this recipe. Only 4 simple ingredients and a couple of minutes to prepare! Check out this vegan cheese recipe on the next page.
I have seen several recipes like this on various vegan food blogs. The recipe below is my adaptation of them.
Only 4 Ingredients To Make Vegan Parmesan Cheese Easily
Vegan Parmesan Cheese
You will need:
3/4 cup raw cashews
3 Tbsp nutritional yeast
1/2 tsp sea salt
1/4 tsp garlic powder
All you have to do to prepare your vegan parmesan cheese is pulse all of the ingredients in a food processor until it is a powder consistency like parmesan cheese.
This recipe is from Very Vegan Recipes .
Comments
comments