Vegan Candy Cane Cupcakes That Makes Festive Table Decorations Too!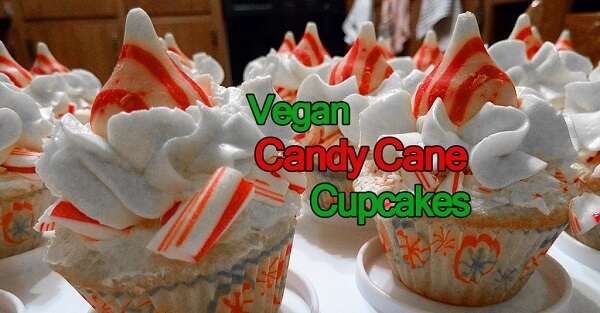 This post is reposted with permission of VeryVeganRecipes .
If you want a delicious, vegan cupcake recipe that is also beautiful as a table decoration, these will light up the room.
These vegan candy cane cupcakes are more than just a delicious treat. They are so beautiful and great 'eye candy' for that Christmas dessert table or to accent the dinner table. Of course you can eat them any time.
There are two kinds of people around the holidays, those that love everything about it and those that hate everything about it. I love it. I love this time of year for the food and friends and family though. I'm not really into Christmas and the whole commercial aspect of the season. If you read my website then you know I am passionate about vegan food and during this time of year that is doubled. I love finding amazing vegan holiday recipes. I love cooking vegan holiday recipes. And it should come as no surprise to you that I love eating them too.
These vegan candy cane cupcakes are blowing up the internet right now. I first saw them on Finding Vegan and I decided to make them. I made a few adaptations to personalize it for me. You can get this holiday vegan cupcake recipe on the next page.
CLICK NEXT BELOW TO GET RECIPE
Comments
comments