7 Vegan Dinner Meals – This Is A Time Saver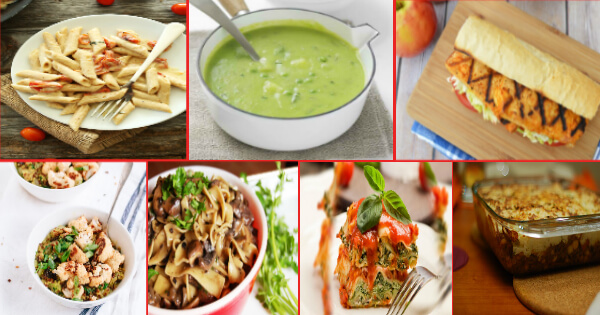 I want to help you simplify your life by making your dinner meal planning a little easier. Here are 7 nutritious and delicious vegan meals that you can serve for dinner on each day of the week.
These 7 vegan meals can be incorporated into a 7-day dinner meal plan that will take a load off. Planning your meals ahead of time for the entire week is a huge time saver.
Also, these 7 vegan meals provides a variety of sandwiches, soups and casseroles to add flavor to your week so not to be bored with eating the same thing everyday. So get ready for an exciting, flavor-filled week.
These days, you can find almost anything served with buffalo sauce – which is a mixture of butter and hot sauce. The traditional Buffalo Sandwich is breaded, deep-fried, and smothered in the fatty condiment.
I've lightened up the typical buffalo sandwich by featuring a grilled, marinated tofu and making the sandwich into a po' boy by adding a creamy slaw. The cabbage and apples in the slaw add crunch, the vegan mayo adds creaminess, and the vinegar gives it some needed acidity. This is a simple and easy to make, no fuss sandwich with all the authentic buffalo flavors.
CLICK "NEXT" BELOW TO CONTINUE
Comments
comments