11 Vegan "No Guilt" Cheesecake Recipes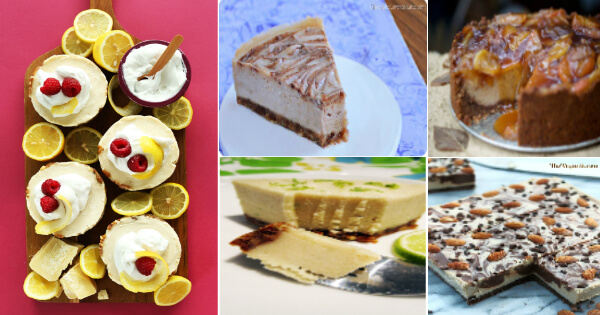 To top off your delicious vegan dinners, here are 11 vegan "no guilt" cheesecakes you can serve to your family after dinner – choose one for each day of the week.
Everyone loves cheesecake. To make it vegan , makes loving it even better.
Just make it "cheesecake" week and with these carefully selected nutritious ingredients, you don't have to feel guilty about eating one everyday or even having a second helping.
Some are raw, baked, gluten free and even almost raw and all are vegan . I have selected a variety of cheesecakes that offers some of your favorite spices and flavors.
Here is the list of cheesecakes I am about to give you the "guilt-free" recipes to.
Pumpkin Cheesecake
Orange Blueberry Raw Cheesecake
White Chocolate Lemon Cheesecake – Vegan and Gluten Free
No Bake Chocolate Almond Cheesecake
No Bake Cinnamon Swirl Cheesecake
Almost Raw Keylime Cheesecake
7 Ingredient Vegan Cheesecake
Apple Pie Cheesecake
Vegan Cheesecake with Mango Lime Topping
Cappucino Cloud Cheesecake
Banana Cashew Cheesecake with Chocolate Hazelnut Crust
11 Vegan "No Guilt" Cheesecakes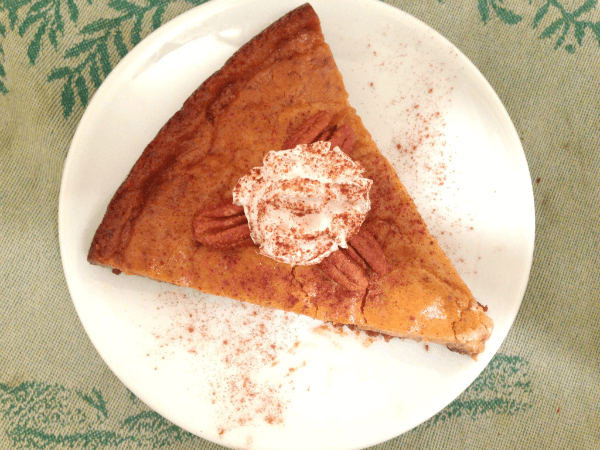 CLICK "NEXT" TO CONTINUE
Comments
comments