Vegan Smoky Coconut Bacon Grilled Cheese Sandwich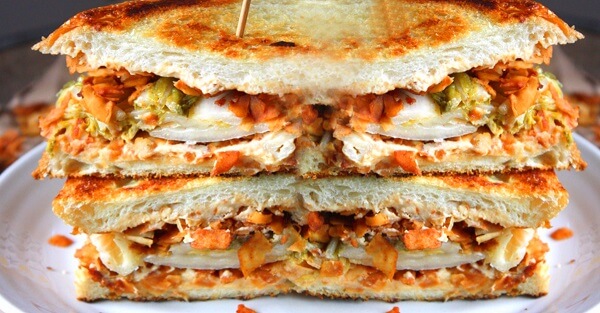 This post is reposted with permission of VeryVeganRecipes.
How do I even describe how incredible this sandwich is? First of all this vegan grilled cheese coconut bacon sandwich is completely vegan. Despite the name, "smoky, coconut bacon," it is meat, cheese and dairy free and it is amazing.
For starters you will learn how to make incredible coconut bacon. These tasty little chips are great in a variety of recipes but they especially shine through on this sandwich. There is also some Kimchi involved so you will be getting some nice digestive enzymes. And for many people just the sound of the words "grilled cheese sandwich" are enough to make you salivate. Since you are reading this article I suspect you may be one of those people. And this sandwich really delivers. From the smoky sweet flavor of the coconut bacon chips to the melty cheesy goodness I give this vegan sandwich a 10!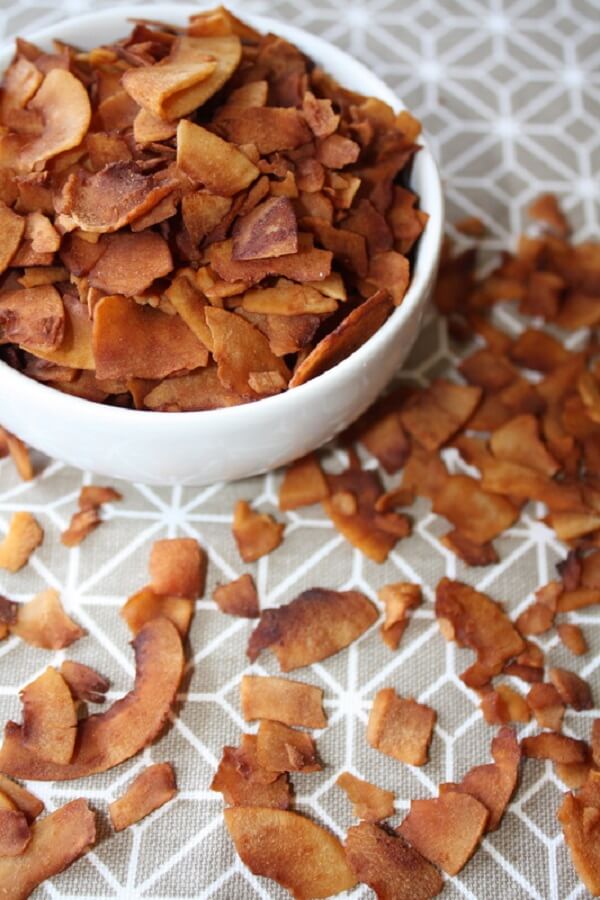 Fettle Vegan created this easy vegan recipe and provided the great pics too. You can learn how to make this great vegan grilled cheese sandwich here .
This Recipe is from VeryVeganRecipes.com reposted with permission.
(Images Source: http://www.fettlevegan.com/recipes/coconut-bacon )
Comments
comments