Cilantro is a cheap and renewable water filter that can purify water of heavy metals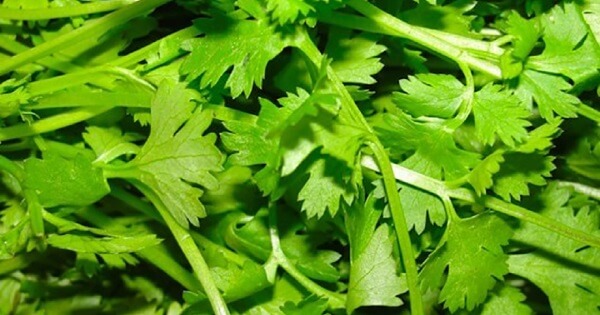 Cilantro Is More Than An Herb! It Dubs As A Water Filter Too.
This video reports a fascinating discovery.
Some Ivy Tech students traveled to Mexico to investigate how to use plants to pull heavy metals like lead and nickel out of the water.
This is what the Ivy Tech Chemical Technology Program Chair, Douglas Schauer reported about their discovery of mother natures' own "plant" water filter – the common household herb , cilantro:
"The cell walls in cilantro act like velcro and pull the metal out of the water."
Schauer says ground-up cilantro can be inserted into a tube into which water is passed through. The cilantro allows the water to trickle out but absorbs metals, leaving cleaner drinking water. Dried cilantro can also be placed into tea bags that are placed in a pitcher of water for a few minutes to suck out the heavy metals. "It's something they already have down there, it takes minimal processing, and it's just a matter of them taking the plants and drying them out on a rock in the sun for a couple of days," says Schauer.

Schauer says a handful of cilantro will nearly cleanse a pitcher full of highly contaminated water of its lead content.
Watch this video to learn more about this discovery how cilantro successfully filtered out heavy metals. Listen for the two other herbs that also looks promising (51 seconds)
(Source: http://healthland.time.com/2013/09/12/cilantro-more-than-an-herb-it-can-purify-water-too/ )
(Image/Source: http://complete-health-and-happiness.com/cilantro-is-a-cheap-and-renewable-water-filter-that-can-purify-water-of-heavy-metal/ )
Comments
comments