Best Tasting Vegan Nacho Cheese Sauce Ever Tried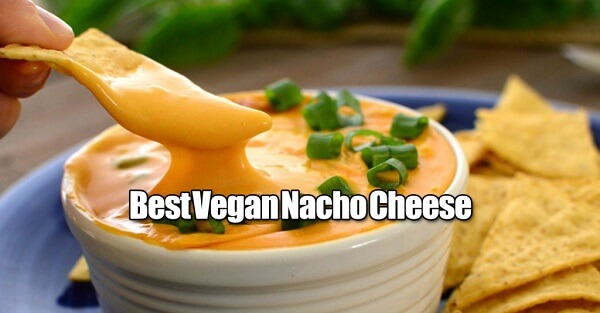 This post is reposted with permission of VeryVeganRecipes .
If you crave the amazing taste of nachos and cheese without all of the cruelty, this vegan cheese sauce is for you! Easy recipe, best cheese sauce ever!
Vegan Nacho Cheese Sauce
2 cups diced potatoes
1 cups diced carrots
1/2 cup water
1/3 cup olive oil (sub almond milk for lower cal/fat/oil)
2 tsp salt
1 Tbsp lemon juice
1/2 cup nutritional yeast flakes
The following are option but highly recommended!
1/4 tsp onion powder
1/4 tsp. garlic powder
dash of cayenne
1/2 tsp. McKay's chicken-style seasoning, vegan
Instructions
Boil the potatoes and carrots until soft.
Blend potatoes and carrots together along with the rest of the ingredients on high in blender until the cheese is extremely smooth. (powerful blender like Vitamix is best)
Store in refrigerator for up to a week.
This recipe is adapted from Veggie on A Penny . With great thanks for an amazing recipe and awesome pictures as well. Check out the original recipe here as well as their entire blog with awesome content and recipes!
This recipe is from Very Vegan Recipes .
Comments
comments