Top 5 Secrets Of Sexiest Vegan Over 50, Mimi Kirk, To Looking And Feeling Youthful At 72 And Beyond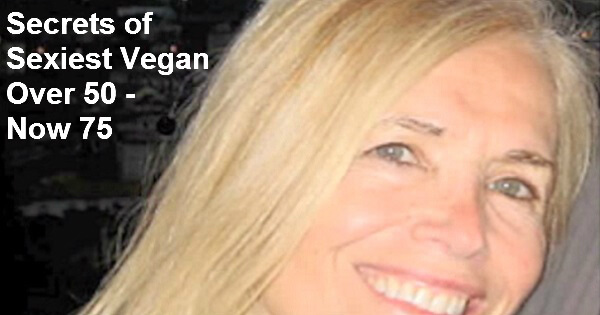 Mimi Kirk Wins Sexiest Vegan Over Age 50 By PETA.
In this video, she shares her top 5 secrets to looking and feeling sexy and youthful at 72 and beyond.
Mimi Kirk has been a vegetarian since age 30. She switched between vegetarian and vegan for a while and finally went raw three years ago.
Going from vegetarian to vegan, Mimi says aging symptoms of pains in joints went away and energy increased and her face now looks younger.
One of her secrets is her ability to prepare good tasting raw food and she has converted some of her friends and family members after they've tasted her food.
She has a young spirit and feels youthful.
She takes no supplements or medications and has a lot of energy jumping out of bed with no pains and aches.
Another secret is that she gets her 8 to 10 hours of daily sleep and does sleep late into the morning.
She enumerates her top 5 secrets to longevity and ultimate health of your whole body:
Eating right
Exercise
Being positive or have faith
Love
Passion
Listen to Mimi Kirk explain her secrets to feeling youthful at 72 and beyond.
PART 1: You Can Be Sexy At 72 And Beyond
CLICK "NEXT" TO CONTINUE TO PART 2
Comments
comments