91 Year Old Marathon Runner Credits Longevity To 20 Years Vegan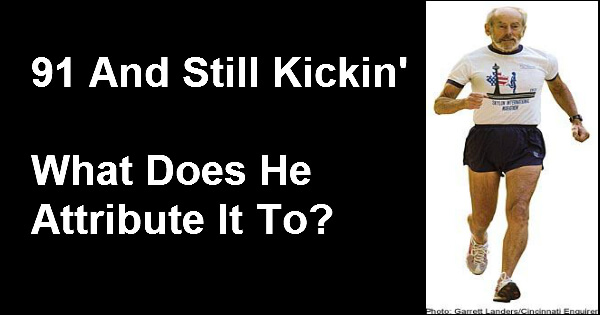 At 69 years old, Mike Fremont's doctor told him he had colorectal cancer and 3 months to live if he didn't have surgery.
Mike walked out of that doctor's office and turned to a plant-based diet in hopes of prolonging his life and curing his cancer.
Two years later, he returned to the doctor to find that the tumor had shrank and the cancer cells had died. These dead remains of a shrunken tumor is what was left which Mike did have surgically removed.
Mike attributes his vegan diet of whole grains, vegetables, fruits, seeds and soups to his life being restored. He feels vibrant, strong, and has not been afflicted with even a cold since he changed to a vegan diet after receiving a cancer diagnosis at 69 years old.
Now at 91, Mike stands as the American marathon record holder for his age group of 90-94 with the current time of 6:35:47.
How does he do it?
Mike says,
"Sure, training is important, but when you get to be my age, you're not going to be able to train at all unless your body holds up. I simply cannot overemphasize the importance of the plant-based diet to my performance."
A vegan cardiac surgeon over 90 attributes his longevity to his vegan diet as well. Read his story here.
(Source/Photo: http://www.runnersworld.com/masters/eat-right-paddle-run-easy )
Comments
comments