Stopped Swimming at 101 Years Old Shares Longevity Secret At 105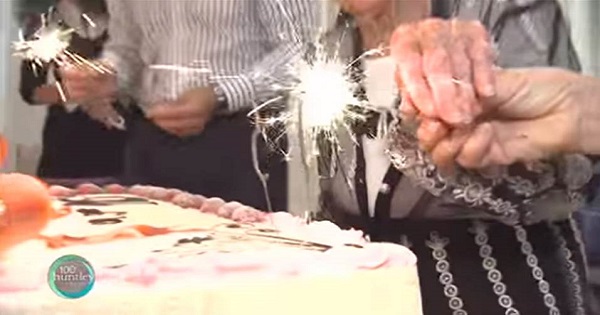 A Simple Life of Peace Is The Key to Happiness
Jessie Jordan, born in Dundee, Scotland, has lived by the philosophy of peace. That's her secret for living a long and happy life.
She talks about her anticipation of going to heaven to be with her Lord. She looks forward to it.
In this video, Christine Hopwood, the Recreational Manager at Jessie's living facility describes Jessie's daily activities:
She bakes with the baking group and other residents.
She attends church every week.
She knits.
She does exercises and can put her knees to her forehead.
Share in the celebration of Jessie's 105th birthday as you watch this video.
REST IN PEACE: Jessie Jordan went on to heaven on February 12, 2011 at 105 years old.
Now, join our discussion and tell us what you think should or should not be included on this list of Top 20 Ways to Age in Reverse . All who participate will receive a link to download a FREE PDF of our compiled comments.
Comments
comments