Religion, Diet and Lifestyle – Longevity Formula For 102 Year Old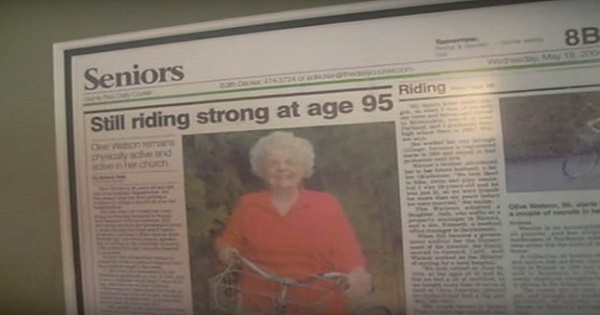 102 Year Old Seventh-Day Adventist Living Example of Blue Zones Research
Blue Zones research is findings compiled by Dan Beuttner and his team as they traveled the world looking for pockets of communities who's elderly lives 100+ years.
In this video, Olive Watson, 102 years old with her husband, Bill, 93 years old, shares their secrets to living a long life.
Olive rode her bicycle until she was 97 years old after an bicycle accident. She now rides her stationary bike regularly.
The longevity formula that Olive attributes her 102 years of life includes:
mainly vegetarian foods with occasional fish and chicken
making her own breads
staying away from sugars and fats
regular biking
staying in the Seventh-Day Adventist Church
Her advice is "if you be good to your body, your body will be good to you."
Watch this video interview with Olive and Bill Watson now.
Now, join our discussion and tell us what you think should or should not be included on this list of Top 20 Ways to Age in Reverse . All who participate will receive a link to download a FREE PDF of our compiled comments.
Comments
comments