(VIDEO) One Day's Raw Food Meal Plan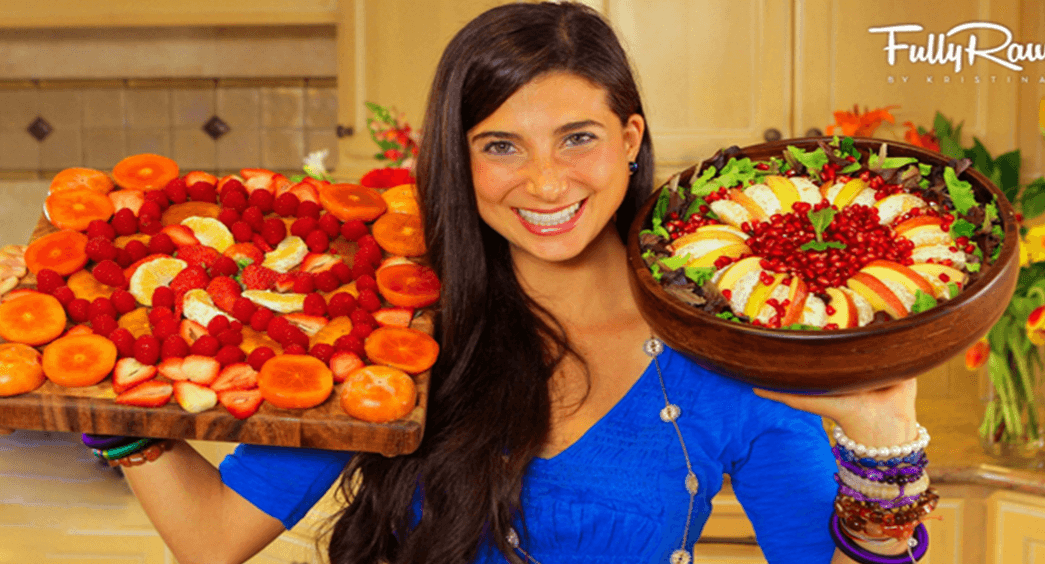 One Day's Raw Food Meal Plan
Kristina has been living the fully raw lifestyle for over 8 years.
What is interesting in this video is that Kristina has managed her raw food lifestyle successfully as an athlete. She admits that she consumes a lot of food. She has to. Her raw diet is mainly fruit packed with lots of calories.
In this video, here is what Kristina ate in this typical one day raw food daily meal plan.
Pre-breakfast: 32 oz. of Fruit-Infused Water
Breakfast: 32 oz. Sugar and Spice Juice (Apples, Oranges, and Ginger)
Lunch: My FullyRaw Ice Cream Dream
Another Lunch Option: A GIANT Fruit Plate!
Dinner: Plate of 7-8 Ripe Persimmons and 1-2 lbs. of Strawberries followed by my POM POM Citrus Salad (Apples, oranges, pomegranates, & Spring Mix with my Orange Spinach Basil Salad Dressing
Kristina's daily meal plan consists of mainly a fruitarian diet as you will see in this video.
Comments
comments