Anti-Aging Secret and Lifestyle Advice From 110 Year Old Man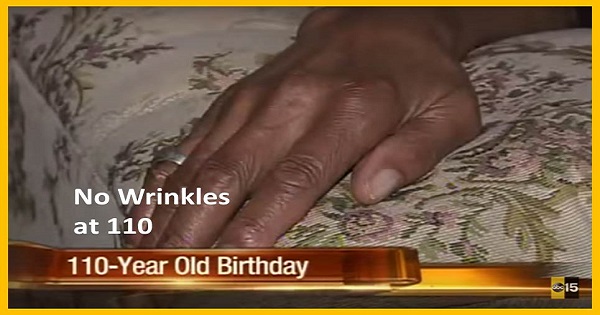 110 Year Old Man's Anti-aging Secret Unveils 5 Longevity Foods
Bernando LaPallo, born in Brazil, now lives in Mesa Arizona. He grew up as a son of doctor who lived until he was 98 years old.
He attributes his longevity to five foods:
Garlic
Honey
Cinnamon
Chocolate
Olive Oil
At 110, you will notice that Fernando does not have many wrinkles. He keeps his brain sharp and stays away from red meat.
Watch this video to discover his anti-aging secrets.

Fernando has never been sick a day in his life.
In this next video, he elaborates on the most important lesson he learned from his father: "Health is your number 1 priority."
CLICK "NEXT" BELOW TO WATCH FERNANDO'S DAILY RITUALS
Comments
comments