How To Get Started On A Raw Food Diet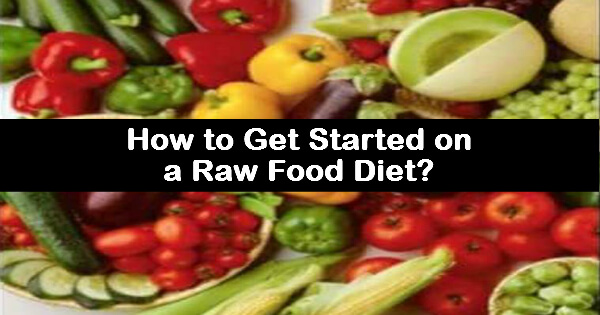 Cynthia Guides You Through How To Transition To Raw Diet.
In this video, Cynthia Dixon at AMatterofFat presents a simple daily meal plan to start transitioning from meat and cooked foods to a raw food diet.
Cynthia recommends this daily meal plan:
Upon waking, on Empty Stomach: 16 ounce of water with half lemon
Breakfast: Fresh Green Smoothie or fresh fruit
Mid-Moring Snack: Fresh Fruit, Carrots, and Celery, Raw nuts or dried fruit
Lunch: Raw Salad with Raw Salad Dressing or Lemon Juice and Handful of Nuts
Dinner: Baked Fish, Lightly steam vegetables and a salad
Here are some Recommendations, Tips & Warnings that Cynthia provides in this video:
Eliminate fat laden meals from your diet
Wean yourself from dairy products, pasta, processed grains, bread and red meat
Avoid all junk foods
Eliminate processed sugars from your diet
Eliminate processed condiments from our diet
Drink plenty of water
Take one day at a time
Listen to your body and pay attention to what you eat, how it effects you and how you feel
Feel good about the changes you are making
Beating yourself up is not allowed
Pick one day of the month to weigh yourself only that one time
Check out this video for Cynthia's detailed recommendations and reasons why?
Comments
comments