Avoid These 5 Biggest Vegetarian, Vegan & Raw Mistakes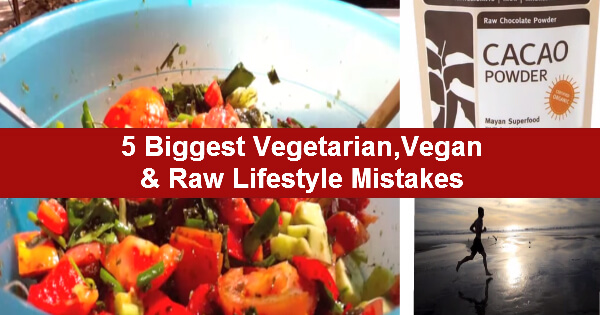 Avoid These 5 Big Mistakes I've Learned Through 21 Years of Eating Vegan.
In this video, Jeff Golfman from TheCoolVegetarian.com shares from his own life experience the mistakes he has made following a vegetarian diet.
5 Biggest Vegetarian, Vegan or Raw Lifestyle Mistakes
Eating too much fat
Eating too much sugar and stimulant foods
Not doing enough exercise or movement
Not being a part of a support network
Check out his video now.
Comments
comments