Transform Your Health In 10 Days With Super Foods Like Elizabeth Fabian Did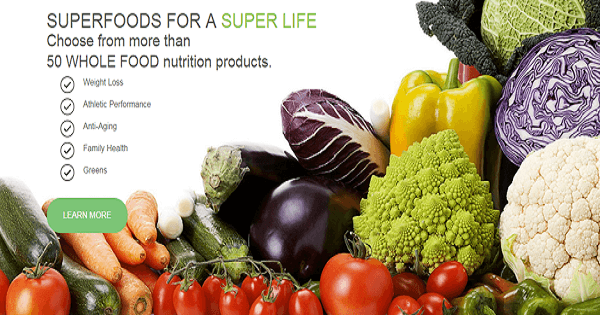 Discover how to re-set your metabolism, lose addiction to processed foods, cleanse your body, and lose 5-20 pounds in just 10 days with super foods…guaranteed.
Raw Vegan Matters is preparing for our second FREE LIVE Coaching Call with health transformation coach, Elizabeth Fabian.
Elizabeth is on a mission…
I am on a mission to help others on their journey to health by motivating and coaching them to be the best version of themselves and have the same dramatic results that I and my family had with these vegan organic super foods.
This wife and mother has helped thousands of people reduce inflammation in their bodies thus reducing disease. She has also studied under the great David Sandoval, the author of The Green's Food Bible.
This is her personal story…
Personally I struggled for a long time with my health after I had my kids. I always felt sluggish. I suffered from sleep apnea, and I was overweight. In addition, I had high cholesterol.

For many years I tried many things including eating healthy and exercising, but it was not an easy journey for me. I was completely confused on what to eat and what was going on in my body. I always felt like crap and was confused on what to do to fix it.

I was ready to shed those extra pounds, get my energy back, and (finally) bid farewell to discomfort. I have tried program after program, diet after diet, and plan after plan. But somehow, nothing stuck.

I have done the research…only to realize how much conflicting info is out there until I was introduced to Purium. Before Purium, my addiction to processed foods and simple sugars was controlling me. In just 10 days, my life changed forever. I lost my addiction to processed foods, lost weight, and now my family and I live a healthier lifestyle because of Purium.

Since then, I have been on a mission to help others and their families on their journey to health by motivating and coaching them to be the best version of themselves with our Organic/Non GMO, Vegan super foods.

There have been so many testimonials of people's health being transformed within 10 days with Purium Super food products.

We can't make any medical claims but I can say that with Purium many have been able to overcome different diseases and take control of their health.

My brother, for example, had high cholesterol and was overweight all of his life. He lost 65 pounds in 90 days.

I also was able to help my dad and others take control of their diabetes. My father is no longer on insulin.

Their have also been others who have suffered from skin issues, migraines, fibromyalgia, depression, inflammation, pain, etc.

Again we can't make medical claims but Purium's super foods have transformed peoples' lives in so many aspects.
What Super Foods Can Transform Your Health In 10 Days? Do You Want to Know?
Well, Elizabeth will be answering that question and more…including your burning health questions on our next FREE LIVE Coaching Call.
Type "Yes I want to attend" in the comment area below if you want to attend this call. Then, let us know what time of day and what days of the week will be good for you, so we can schedule this call to be at a time that as many of our Fans as possible who want to attend CAN attend.
Enter your email below to register for this call and be the first to receive the TIME and DATE of this coaching call when announced.
ALL ATTENDEES WILL RECEIVE A $50 GIFT CARD.
Also, what question(s) would you like to ask Elizabeth about any health issue, about organic super foods and/or about the vegan lifestyle? Post them in the comment area below as well to get your question placed in the cue to make sure it gets answered in the limited time we will have on this call with Elizabeth.
Comments
comments