Get Your $50 Gift Card On Next Coaching Call With Health Transformation Coach, Elizabeth Fabian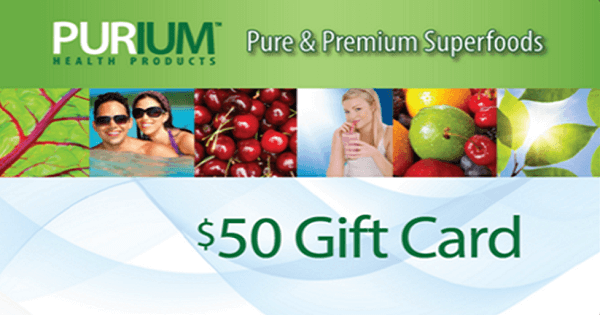 Recently, I introduced to you health transformation coach, Elizabeth Fabian, who shared with us her personal transformation story that she experienced using Purium-brand superfood supplements.
Many people have experienced the same results as Elizabeth has and they want to tell you there stories too.
The 10 Day Transformation is the fastest, healthiest, simplest, least expensive way to lose weight. However, the weight loss is just a healthy side effect. More importantly, transition from short-term results to long-term lifestyle changes that are based on clean and green eating. Join us on our call and learn about the benefits of the alkalizing, vegan, organic, and Non GMO super foods that everyone is talking about.
Elizabeth wants to answer your questions about how you can make a dramatic transformation in your health eating superfoods. So Raw Vegan Matters wants to make this FREE LIVE Coaching Call with Elizabeth available to our Fans who are interested.
Everyone Who Attends This Call Will Get a Purium $50 Gift Card.
Get to know Purium Brand quality in the video below:
To Claim Your $50 Gift Card, You Must Enter Your Email Below and Attend the LIVE Coaching Call AND leave your questions below – ask health transformation coach, Elizabeth Fabian, about how you can transform your body in 10 days with superfoods.
What can Purium superfoods do for your health?
Find out by entering your email to receive the date and time of the FREE Coaching Call with health transformation coach, Elizabeth Fabien.
Comments
comments