Doc, Can I Keep My Wisdom Teeth And Get Rid Of The Periodontal Disease Instead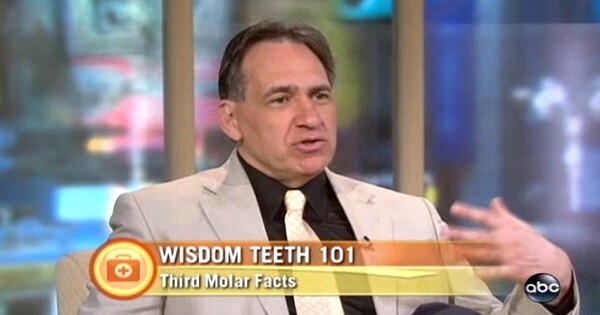 I Have Been Fighting My Doctor To Keep My Wisdom Teeth For Years
I have to visit my doctor every 3 months for periodontal maintenance. She tells me that I have "permanent" bone loss due to bacteria that stays trapped below my gum line and eats away at my teeth.
This is what's called periodontal disease.
Periodontal disease is eating away my bone and my doc tells me extracting my wisdom teeth will slow it down. I wish she could tell me if I get rid of the periodontal disease, I will get my bone back.
She tells me that it would slow down the periodontal disease if I get rid of all four of my wisdom teeth. Way back there in your mouth is where bacteria likes to hide and its hard for you to reach it and get it out on a regular basis and keep it out, she explains to me.
Well, I have been fighting to keep my wisdom teeth since I was a young adult. I figure I might need them one day when any of my hardworking front teeth have to be removed. I now have had to have two of them removed already.
As a young adult, I saw how they would routinely take out wisdom teeth like they would take out your tonsils. Doctors didn't think nothing of it.
Even as a young girl, I thought that we were created with these body parts for a reason and they shouldn't be haphazardly removed. They have to serve a function and if they are no longer their to fulfill that function, another body part will have to work twice as hard to do its own job plus the job of the now missing body part.
Well, the bacteria in my mouth is continuing to eat away at my teeth and I'm not sure at what rate or even if my body will be able to keep pace with it as I get older.
Every time I get sore gums around my wisdom teeth, I think about if it would be best to remove them.
I start to think that my mouth would be healthier if I have them removed.
I think that my immune system would be freed up to work on and keep out more serious ailments that may try to attack as I'm aging.
I think that as I change my diet to improve my overall health, I could get my lost bone to grow back that much faster if my body don't have to work on both healing the disease and with regenerating my bone.
I think of how might my body actually be changed after my wisdom teeth are removed and if that change will significantly, negatively effect my overall health as the years pass by.
I have been thinking a lot about this as you can see especially since I am scheduled to get all four of my wisdom teeth removed next month.
What should I do? Should I go through with it or not?
CLICK NEXT BELOW TO GET SOME ANSWERS
Comments
comments